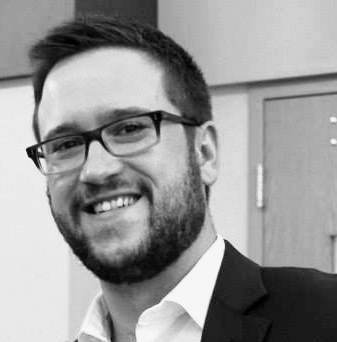 Ben Speggen M.A.
Our April 2018 Meeting:
Meetings are held at the Erie Yacht Club in Erie PA and begin at 6:00 pm with a social hour and dinner, followed by our program/speaker. Enter from West 6th Street on Kahkwa Blvd, North to Virginia Ave, and turn right on Virginia Ave to the Yacht Club. Tell the attendant you are with the Torch Club.

Our Dinner Menu:
Lemon butter sole, Lasagna, mixed vegetables, butter potatoes, salads, rolls/butter, ice cream with topping . Please note that our meal price has increased to $30 per person and is payable at the door by cash or check made out to the Erie Yacht Club.

Our Guest Speaker:
Ben Speggen, Program Director at the Jefferson Educational Society

Topic:
"Twelve Hours in Havana, an account of his recent trip to Cuba."



For reservations; please E-Mail the Torch Club Secretary at secretary.erietorch@gmail.com.
"Erie's Humbling Weather."
Our presenter for this evening is Ben Speggen M.A. Ben Speggen eats, sleeps, and breathes stories. From editing, writing, and researching at Erie Reader, where he has served as the publication's managing editor since its launch in 2011, to having taught writing and literature as an adjunct lecturer at local universities, he is constantly working with words, observing how they shape and make meaning in order to reveal the world around us through the art of storytelling. Working in media and being a social creature, he is continually fascinated by the world of social media and lectured on the use of Twitter for businesses as well as best practices for blogging. He also hosts the community affairs-based program Weekend All Things Erie on WQLN, which airs Saturday mornings at 7 and is available online.




His presentation will be on Twelve Hours in Havana, an account of his recent trip to Cuba.




Please join us on April 4th, 2018 at 6:00 pm, for our pre-dinner cocktail and chat time and remember to bring your friends and acquaintances. Reservations are required.


Please remember to make your reservation at secretary.erietorch@gmail.com.